Bryan ISD's District of Innovation (DOI) Plan creates a pathway for college-degreed professionals to teach in Bryan ISD classrooms without traditional credentials.
DOI teachers have successfully taught in Bryan ISD since August 2017, when industry professionals started teaching career and technical education (CTE) classes. World languages and some college dual credit courses were also added in Bryan ISD through DOI in 2019 with proven success.
The program was so successful that on June 20, 2022, the Bryan ISD Board of Trustees approved DOI expansion to include all courses with the exception of special education, bilingual and PreK, for professionals with bachelor's degrees and experience in the field they desire to teach.
Examples of What DOI Could Mean for Different Walks of Life:
Do you have a bachelor's degree in art history and speak Spanish fluently? You might be a future art teacher or Spanish teacher in Bryan ISD.

Do you have a mathematics degree, and you are a business analyst? You might be a future Bryan ISD math teacher.

Do you have experience working with children as a childcare professional and hold a degree in creative writing? Maybe you could teach English/language arts in Bryan ISD.
These are just a few examples. There are many more possibilities.
We're all different, and there's no one right path to developing the knowledge needed to be a good teacher. DOI provides an opportunity for more people to share their knowledge with others.
Starting Pay:
$50,000
Where Do I Apply?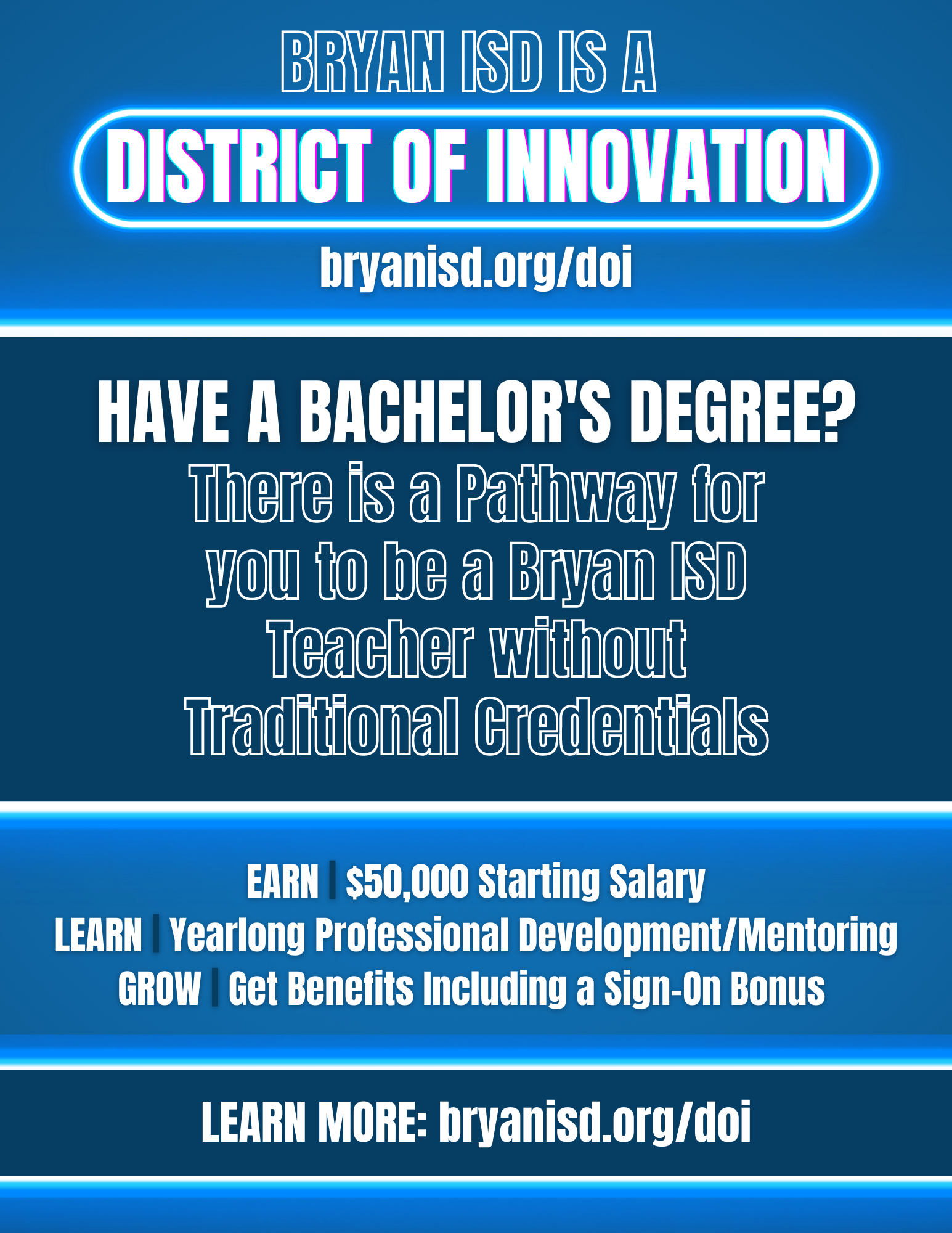 Frequently Asked Questions