Teacher Incentive Allotment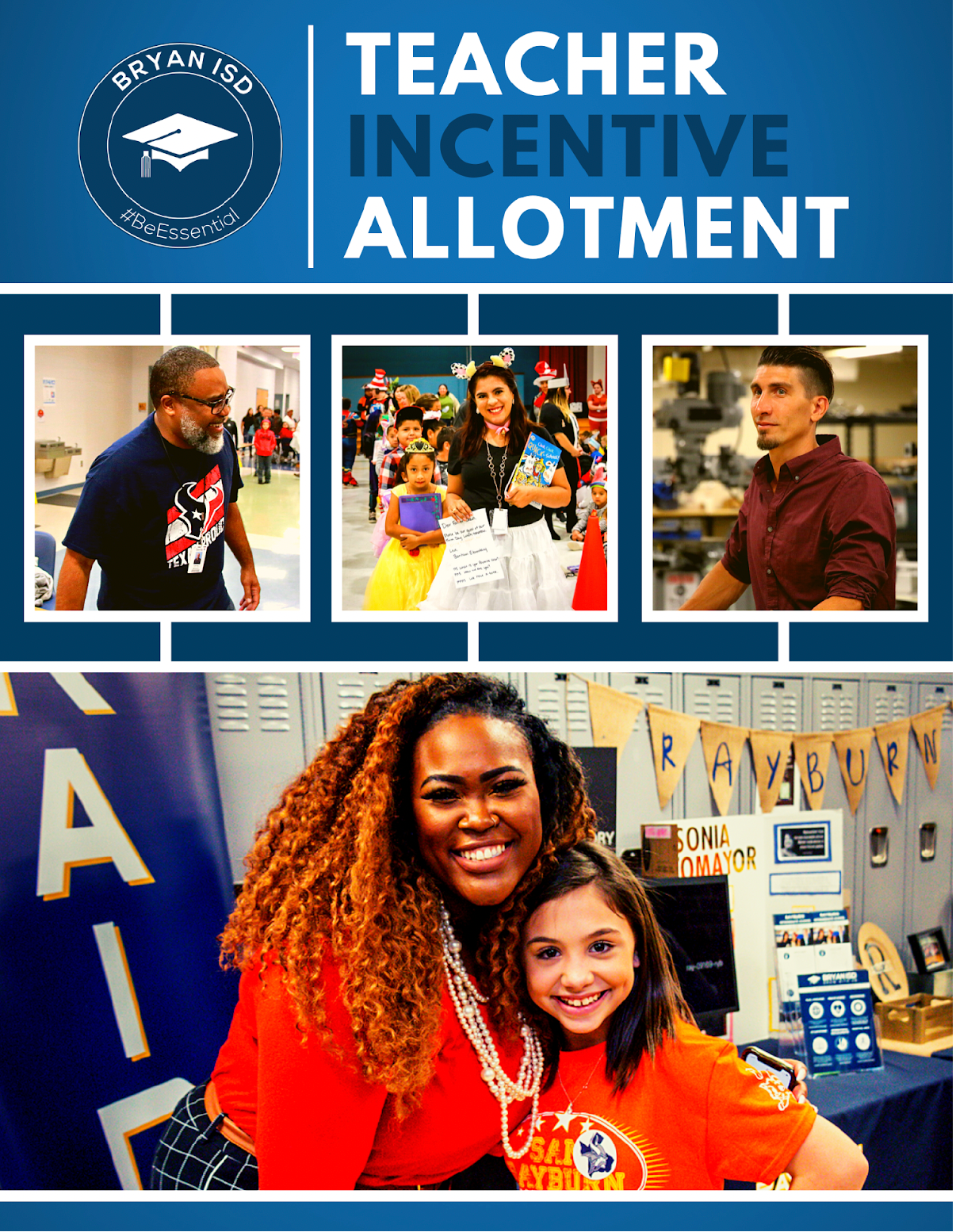 Bryan ISD is pursuing participation in the Teacher Incentive Allotment (TIA), with data collection beginning in the 2021-2022 school year, and teacher payouts beginning in Spring 2023. Bryan ISD has summited the Teacher Incentive Allotment application to the Texas Education Agency. This plan was developed by stakeholder committees including teachers and staff from across the district, and included input opportunities for all district teachers.
If approved by the Texas Education Agency, the TIA could lead to large pay increases for teaches in Bryan ISD.
About the Teacher Incentive Allotment
HB 3 in the 86th Texas Legislature included a massive increase in teacher pay. The TIA was established by HB 3 with a stated goal of a six-figure salary for teachers. TIA allotment funds help Texas school systems reward, retain, and recruit highly effective teachers. The funding formula prioritizes high needs and rural campuses.
Districts can now create compensation plans based on teacher effectiveness and student equity. This new model creates a path for outstanding teachers to earn a six-figure salary. Thus, reducing the desire for highly effective teachers to leave the classroom.