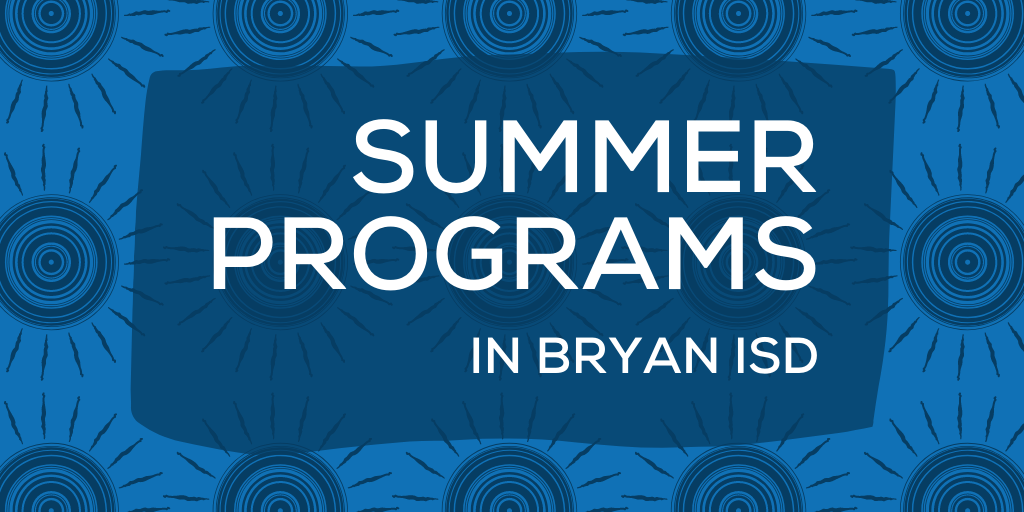 Summer Programs in Bryan ISD 2023
Summer Hours in Bryan ISD are Monday - Thursday, 8 a.m. - 5 p.m. The district is closed on Friday and on June 19.
Summer Programs for Grades K-8
No registration is necessary for Summer School in Grades K-8. Students and families will receive notification if their student is required or invited to attend.
High School Summer Programs
If you have any questions about summer school, please contact your child's campus or counselor.
Summer Programs Information Guide